The Gunnison Valley is home to some of Colorado's best hunting! Elk, Mule deer, Pronghorn, Bighorn sheep, Mountain goats, Moose, Coyotes, Mountain Lions, Grouse, Water Fowl and other small game animals round out our wide array of hunting opportunities.
The vast areas of public lands also provide lots of recreational shooting activities from shooting clays to plinking tin cans.
Hunting or Recreational Shooting, we carry all of the equipment to pursue any activity. From rifles to bows, pistols, revolvers, scopes, ammo, optics, GPS units, targets and all the accessories you may need outdoors.
Brands we carry:
Sitka Gear, Kings Camo, Alps, Swarovski Optics, Leupold Optics, Vortex, Optics, Nosler, Browning, Kimber, Savage Arms, Sig Sauer, Taurus, Winchester, Smith & Wesson, Glock, Bushnell, Hornaday, Badlands, Garmin, Mossberg, Primos, Pelican, Mr. Heater, Primus, Stanley, Mathews, Bowtech, PSE, Hoyt, Bear Archery, Gold Tip, Easton Arrows, Axis Arrows, Hurricane, Rage Broadhead, Tight Spot, Spot Hog, Hamskea, Luminock, Nockturnal, Tru Glo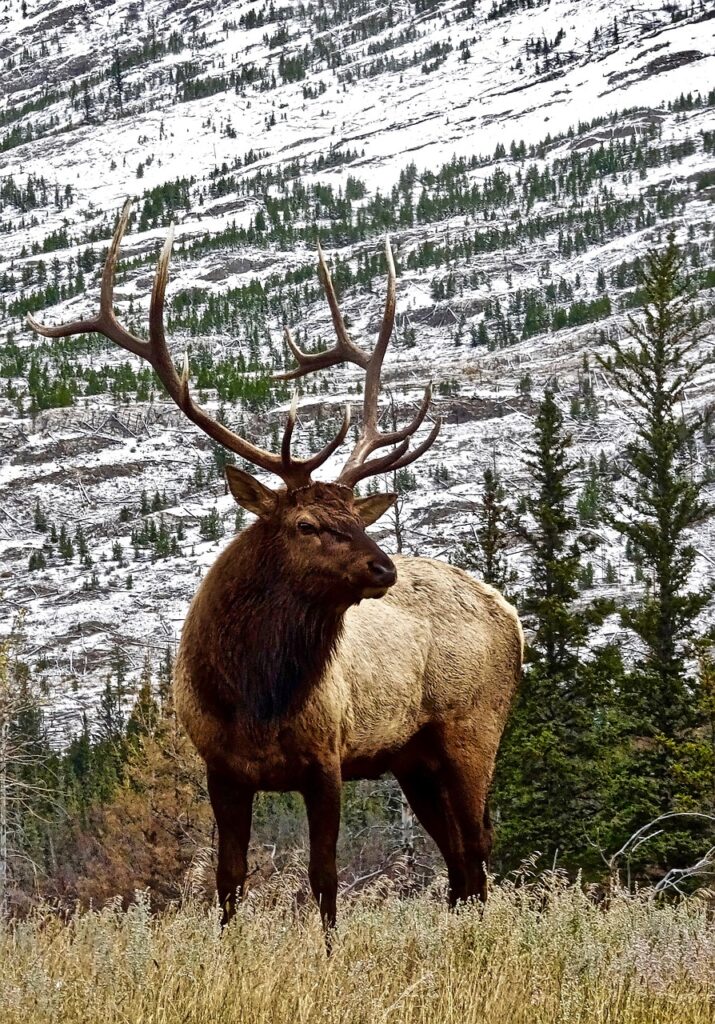 Hunting Department Services
| Service | Description | Price |
| --- | --- | --- |
| Knife Sharpening | Colorado has large expanses of both mountains and planes and Gunnison is set right in the heart of it all. With 360° of breathtaking views and adventure around every corner, Gunnison is the place to set up camp. Here at Gene Taylors, we carry all the equipment you need to get out and enjoy nature. Tents, sleeping bags, backpacks, lanterns and so much more! We can outfit you with all the accessories to make your next adventure unforgettable. | $5 (per knife) |
Firearms Department Services
Service

Description

Price

Scope Mounting

We stock a wide variety of scope mounting solutions. From Weaver and Leupold style to 1 piece ring-mounts and tactical mounts with 1 inch and 30mm rings to match. We use Wheeler Engineering leveling kits and torque wrenches along with our Tipton Pro Gun Vise to ensure your set-up is done perfectly. Bore sighting included as well.

Call or come in for a quote

Bore Sighting

We can professionally bore sight your scope and ensure all of your mounts and rings are installed correctly to save you time and ammo.

Call or come in for a quote

Gun Cleaning

We professionally clean Shotguns, Rifles, Pistols and Revolvers. We use the best solvents and oils to ensure you firearm leaves here in great condition and ready for use or storage.

Call or come in for a quote

Minor Gun Repair

Simple repairs can include Sling Swivel Installation, Shotgun Bead Installation, Rifle Sight Installation, Etc.

We do not have a Certified Gun Smith on staff. We have partnered with Valley Gun Service in Monte Vista, CO for all of your Gun Smith needs. They offer services such as Muzzle Brakes, Trigger Jobs, Gun Bluing, Recoil Pad Installation and much more. We can facilitate the transfer of your firearm to/from Valley Gun for No Charge. Just leave your firearm with us and when it is done, pick it up from us and pay for their services through us. A convenient solution for Great Service.

Call or come in for a quote

Gun Transfer

We offer a Gun Transfer Service for customers who need to have an FFL Dealer to ship guns To or From. Including on-line purchases, private party shipments, etc.

Gun Transfer Fee $25.00
Background Check Fee $10.50

Private Party Gun Transfer

We provide background checks to facilitate private party gun transfers.

$10.50
Archery Department Services
| Service | Description | Price |
| --- | --- | --- |
| Bow Restring | We can restring most compound bows and traditional bows. *We cannot do crossbows* | Call or come in for a quote |
| Bow Tuning | From setting center shot, to cam lean, to full paper and walk back tuning, our bow techs are some of the Valleys best. Factory certified from PSE, Mathews, BowTech, Elite and Fred Bear. | Call or come in for a quote |
| Accessory Installation | We install everything from rests, sights, quivers, stabilizers and more. We will ensure your equipment is field ready before leaving our shop. | Call or come in for a quote |
| Arrow Cutting | Our Apple High Speed Arrow Cutter can do it all. Carbon, Carbon/Aluminum, Aluminum and wood shafts, all to precise lengths. | Call or come in for a quote |
| Arrow Fletching | We carry a large variety of vane and feather options. We can replace old beat up fletchings all the way up to custom configurations on new shafts. We use precise jigs from Bitzenburger to fletch 3 or 4 fletches per shaft. Straight, offset or helical, 1 inch vanes to 5 inch feathers. | Call or come in for a quote |